As the CEO of BST, a leading energy storage battery manufacturer based in China, I'm excited to share my insights into the top 20 energy storage companies in 2023. With our extensive experience in the industry and commitment to providing sustainable energy storage solutions, I've had the privilege of closely monitoring the market and identifying the key players. In this blog post, I'll introduce you to the companies that are making waves in the world of energy storage.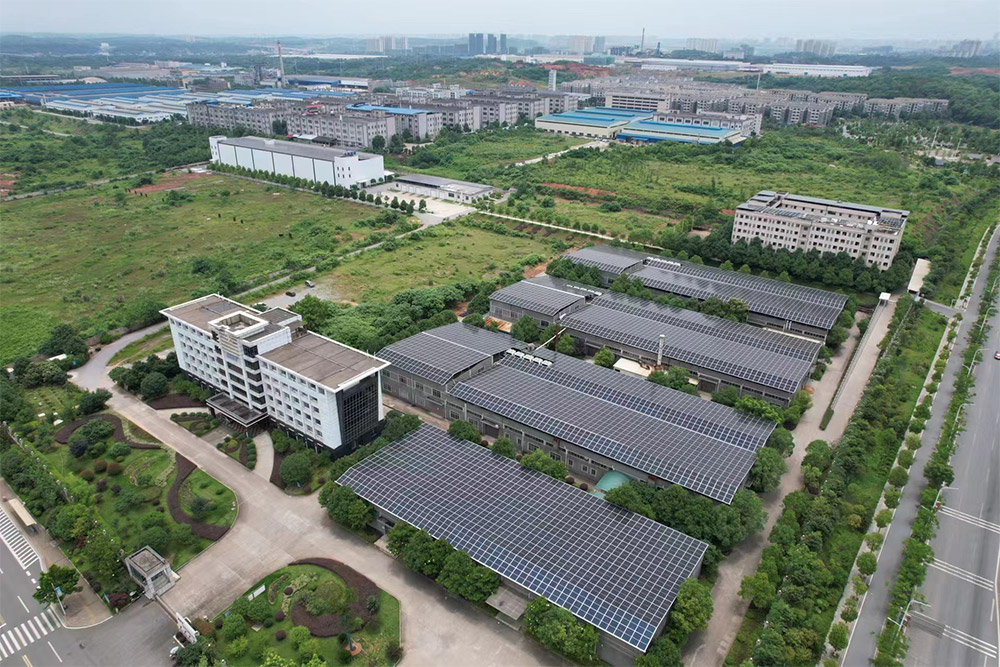 1.BST
Of course, I have to include BST on this list. Our commitment to sustainability and our one-stop solutions have garnered attention worldwide. With our production facilities in China and a focus on B2B wholesale, we've become a trusted name in energy storage.
2. Tesla Energy
When discussing energy storage, it's impossible not to mention Tesla Energy. Their cutting-edge technology and innovative products have solidified their position as a market leader. From residential to industrial solutions, Tesla continues to impress with their energy storage offerings.
3. LG Energy Solutions
LG Energy Solutions is known for its high-quality lithium-ion batteries used in various applications, including energy storage systems. Their reputation for reliability and performance precedes them.
4. Panasonic Corporation
Panasonic has a long history of producing top-notch batteries. They offer a range of energy storage solutions that cater to both residential and commercial needs. Their products are known for their durability and efficiency.
5. BYD Energy
As a Chinese company, BYD Energy has made significant strides in the global energy storage market. They provide a wide range of products, from home batteries to large-scale systems, and have a strong presence in Europe and North America.
6. Siemens Energy
Siemens Energy is a global powerhouse when it comes to energy solutions. Their comprehensive energy storage offerings, combined with their expertise in grid integration, make them a prominent player in the field.
7. AES Energy Storage
AES Energy Storage specializes in grid-scale energy storage solutions. Their projects have had a significant impact on stabilizing power grids and enhancing renewable energy integration.
8. Saft Batteries
Saft Batteries is a French company recognized for its advanced lithium-ion battery technology. They focus on providing energy storage solutions for various industries, including renewable energy.
9. Sonnen
Sonnen, now a part of Shell, is known for its residential energy storage solutions. Their smart and eco-friendly systems have gained popularity among homeowners seeking sustainable energy options.
10. NEC Energy Solutions
NEC Energy Solutions is a global provider of energy storage solutions, with a strong presence in North America. They offer a wide range of products, from residential to industrial applications.
11. Fluence
Fluence is a joint venture between Siemens and AES, specializing in grid-scale energy storage. Their advanced technology and innovative solutions have been pivotal in grid management and optimization.
12. Enphase Energy
Enphase Energy focuses on residential and commercial solar and energy storage solutions. Their microinverter technology sets them apart in the market, offering enhanced energy production and reliability.
13. ABB
ABB is a global leader in power and automation technologies. Their energy storage solutions cater to various sectors, including utilities and industry, ensuring reliable and efficient power supply.
14. ESS Inc.
ESS Inc. specializes in long-duration energy storage systems. Their iron flow battery technology has the potential to revolutionize renewable energy integration, providing stable and sustainable power.
15. Primus Power
Primus Power focuses on grid-scale energy storage, particularly for utility applications. Their EnergyPods offer reliable and cost-effective solutions for energy storage needs.
16. Redflow
Redflow is an Australian company known for its zinc-bromine flow batteries. Their innovative technology is gaining traction in both residential and commercial energy storage markets.
17. Samsung SDI
Samsung SDI is a leading manufacturer of lithium-ion batteries, offering energy storage solutions for various industries. Their commitment to research and development keeps them at the forefront of innovation.
18. Pika Energy
Pika Energy specializes in residential and small commercial energy storage solutions. Their products are designed for easy integration with renewable energy sources, making them a go-to choice for eco-conscious consumers.
19. Blue Planet Energy
Blue Planet Energy focuses on clean energy storage solutions. Their lithium ferrous phosphate batteries are known for their safety and long lifespan, making them ideal for sustainable energy projects.
20. Stem, Inc.
Stem, Inc. provides advanced energy storage solutions for commercial and industrial customers. Their AI-driven energy management systems optimize energy usage and reduce costs.
In this rapidly evolving industry, these companies are leading the way in energy storage innovation. Whether you're a procurement officer, distributor, or developer like Mark Shenng, it's crucial to stay informed about the top players in the market to make informed decisions for your energy storage needs.
If you have any questions or need further information about energy storage solutions, feel free to reach out to me. I'm here to assist you in finding the best energy storage solutions for your business.
Conclusion
The energy storage industry is booming, and these top 20 companies are at the forefront of innovation. From household batteries to grid-scale solutions, these companies are shaping the future of sustainable energy storage. Stay tuned for more updates on the ever-evolving energy storage landscape!